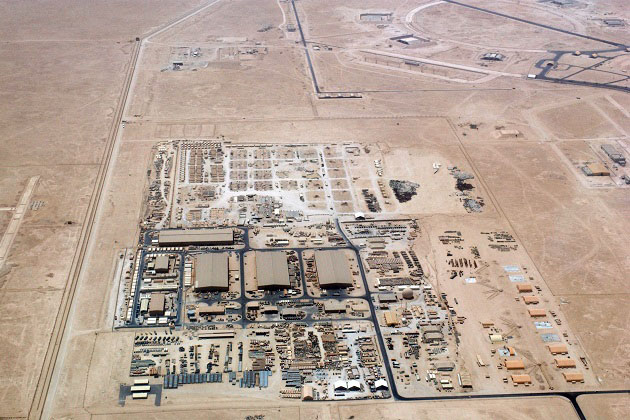 DynCorp International has been awarded another contract to support the US military's War Reserve Materiel (WRM) programme in the Middle East, following a six-offer competitive acquisition process.
The initial $26,485,838 million award, which was announced by the US DoD on 23 January, will see Dyncorp International (DI) provide storage, maintenance, outload, reconstitution, exercise and contingency logistics support as part of WRM III.
The company has been awarded WRM requirements in the Middle East continuously since 2000. It is responsible for the US Air Force's (USAF) pre-positioned assets in the Arabian Gulf as well as supporting local forces operating in the GCC and elsewhere in the region.
In a statement released on 7 February, Randy Bockenstedt, head of DI logistics programmes, said that the length of time the company had worked on WRM 'is a true testament to the outstanding men and women who support this critical mission'.
DI will also provide maintenance and repair and minor construction of government furnished facilities. Work began on 1 February and is expected to be completed by 30 September this year.
Previous releases on the award of WRM management referred to DI team members performing 'outload and reconstitution of pre-positioned assets including expeditionary airfield resources, aerospace ground equipment, air base operability equipment, mobility readiness spares packages and peacetime operating stocks'.
The USAF currently operates from a range of bases in the region, including Thumrait in Oman, Al Udeid in Qatar (pictured) and Al Dhafra in the UAE.
The US military's WRM is located at key strategic locations around the world to serve its globally dispersed forces when required. As well as the Middle East, there are reserves kept in sites in the UK and Israel, as well as other locations.